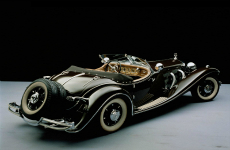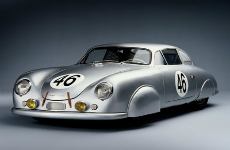 The Cars section runs the gamut of four-wheeled goings-on! Road-going classics, competition cars of every shape and hue, custom creations which boggle the mind (and eye) - all are grist to this petrol-fuelled mill! Many a decade has passed since those 'mechanical contraptions' first took to the world's roads - and the archive of great automobiles is a long one, indeed.
The phrase Classic Cars covers such a range of automotive output that it is staggering in its complexity. Long-standing monthly magazines of repute struggle to funnel them all into their pages. Often, the sums of money involved rule them out for all but a fortunate few. But usually that select band has earned the right to drive these cars - by dint of sheer dedication to the cause. Lives are devoted to these machines - sometimes to the point of addiction. Household budgets can seem mundane things indeed when a component is needed to restore a classic to its former glory! Like a bottomless pit, weakness in the face of such temptation can consume everything thrown into it.
When racing cars are the objects of desire, these factors increase exponentially. The expense, time and tribulation involved render them, for the most part, impossible dreams. To criss-cross the country - knowing that a bit of bad luck can reduce your race to no more than a lap or two - requires a special kind of commitment. Few of them make it to Formula One!